With two extreme storms in the span of six weeks, Western New Yorkers may wonder whether snowier winters and volatile snowstorms are happening more often.
And if so, what does the region do differently to prepare?
The 2022 calendar year and the 2022-23 winter season to this point both will go down as the snowiest ever in the Buffalo area, dating back to when weather was first recorded for the region in the 1870s.
Between the snow that fell from January to April and what has more recently dropped in November and December, more than 188 inches were recorded in the Buffalo area for the 2022 calendar year, according to the National Weather Service, stationed at the Buffalo Niagara International Airport in Cheektowaga. And more than 100 of those inches of snow have fallen already this winter season.
The 51 inches that fell in Buffalo during the deadly blizzard over the Christmas weekend, alone, is more than half of the 94 inches that the snowy city gets on average in an entire winter season, the National Weather Service notes.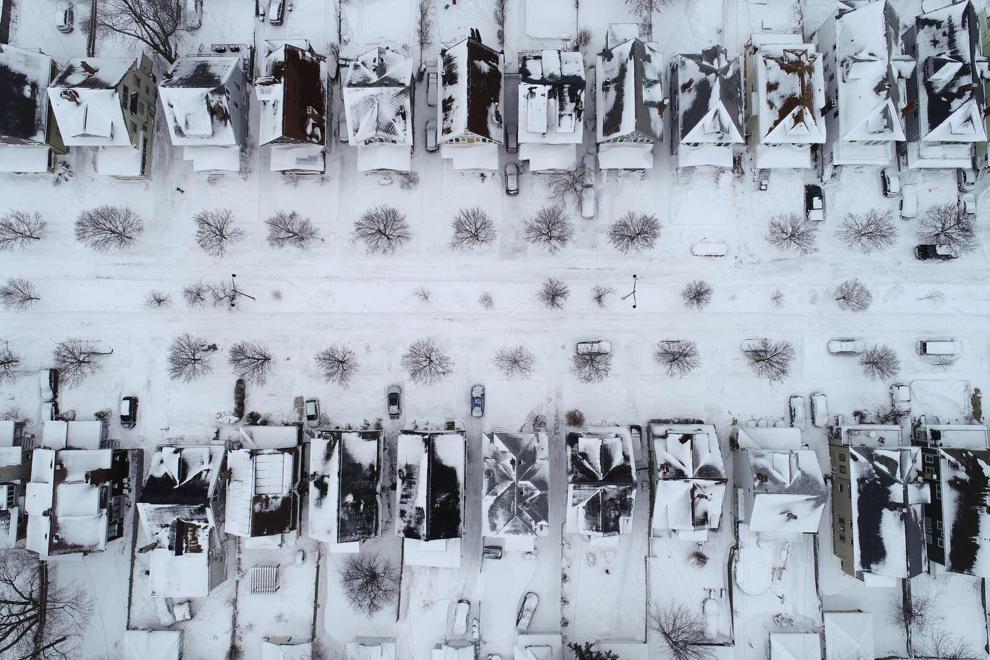 "The two events that brought 50-plus inches of snow within the same area in a matter of a month is unprecedented," said Patrick Hammer, chief meteorologist at WGRZ-Channel 2. "This has been the craziest, most active first part of winter in Buffalo's history."
Despite that, Heather Kenyon of the National Weather Service Buffalo said according to statistics, there has not been a significant increase in snowfall over the past five to 10 years, including below-average snowfalls in the winter seasons of 2020-21 (77 inches) and 2019-20 (69 inches).
"We do go through periods and years that are snow heavy in the beginning or later winter months, but there's nothing that can pinpoint that we have seen more snow, because that's not the case," she said.
One thing is for certain – there's a 225-mile body of fresh water called Lake Erie that throughout the history of Buffalo has "made its own weather," said Tom Niziol, an expert in lake-effect snowstorms.
While Niziol said there is no direct evidence to indicate that climate change is creating more extreme weather in Buffalo, warmer temperatures have more frequently in recent years been keeping the lake from freezing. That combined with the arctic air mass that came from northern Canada created a storm Christmas weekend with devastating impacts. Forty people died in Erie and Niagara counties due to the storm that brought wind gusts as high as 79 mph.
"We've had these storms in the past, and we'll have these type of storms in the future. This is just how the weather operates," said Niziol, a longtime National Weather Service Buffalo meteorologist who now works as a Fox Weather winter storm specialist.
However, meteorologist and Buffalo News weather columnist Don Paul said a study from a leading researcher in the field Dr. Judah Cohen does indicate that as the arctic warms places like Buffalo have seen an increase in these types of major storm episodes and may continue to do so.
"I'm personally pretty well convinced there is a connection but it's not the sole cause for these storms, because these things happened before global warming accelerated in the 1980s," Paul said. "They're just happening more often."
The Christmas weekend blizzard featured pervasive heavy snow and winds and arctic temperatures for the duration of three days, leading to the number of fatalities and a "weather catastrophe," Niziol said.
As volatile as the extreme storms have been over the past two months, there have also been winters that have gone the opposite direction.
For example, during the 2015-16 winter season, Buffalo recorded only about 50 inches of snow and the first flake did not fall until Dec. 21, 2015. In the last eight years, the region has experienced some of the warmest winter months ever, including last December being the second warmest month on record in Buffalo.
While the Buffalo area saw an extremely snowy winter season in 2021-22, in which 97 inches fell, only nine of those inches had come by this time last year, the National Weather Service notes.
"These extremes in the weather are part of the natural cycle," Hammer said. "But it does seem plausible for locals to say, 'yeah, if we are warmer in the winter months than we've been that could open the door to potentially more severe weather.'"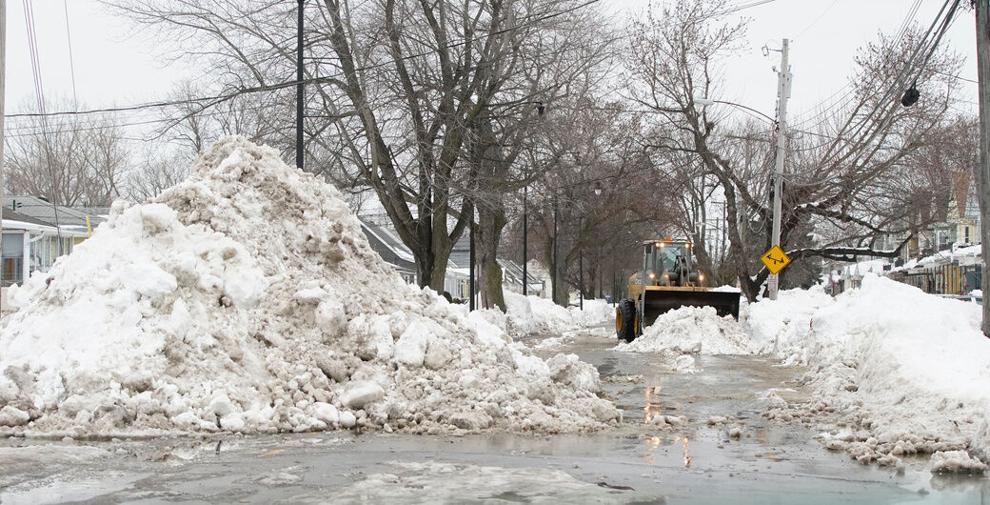 While this latest storm may be a setback for the city's image – potentially preventing some developers from building here and some families from moving here – Paul said it is important to note that Buffalo rarely faces major tornadoes and hurricanes, mega droughts and wildfires or rising sea levels and heat waves.
"People make fun of us because we have harsh winters, but there are so many more people in Florida, the Gulf states and the West that are far more vulnerable to disasters related to extreme weather than we'll ever be," Paul said.
Past harsh winter storms, seasons
While the Buffalo Niagara region sees a lot of snow, blizzards – which are marked by sustained winds that severely reduce visibility – are relatively rare.
The winter season of 1976-77 remains the snowiest ever recorded in Buffalo, at 199 inches. There had already been almost 150 inches of snow that had come down that winter season when the blizzard struck in late January on 1977, Niziol said.
The Blizzard of '77 killed 29 people. This latest blizzard has surpassed that in not only impact to people, but also snowfall and wind strength, experts say.
There was also a blizzard in 1985, but it was not as severe as what hit eight years earlier. In the March before the November 2014 storm, there was a blizzard in Buffalo as well, according to the National Weather Service.
The most recent comparable run of storms that happened in a short period of time like what Buffalo has seen over the past six weeks occurred in December 2001, when about 82 inches of snow fell in an eight-day period during three separate lake-effect snowstorms, again around Christmas. It went down as the snowiest week and month in Buffalo history, but the rest of the winter was milder than average, Paul said.
Effect of the lake effect
Most weather experts steer clear of directly linking climate change to specific weather events. However, a warming climate makes it harder for Lake Erie to completely freeze, which is necessary to cut down on significant lake-effect snows.
The lake temperature was running high during the significant lake-effect events over the past few months. What drives lake-effect snow is the difference between the temperature of the lake and the air above it.
"It stands to reason that these lake-effect events gained more gas because the lakes were warm," Hammer said.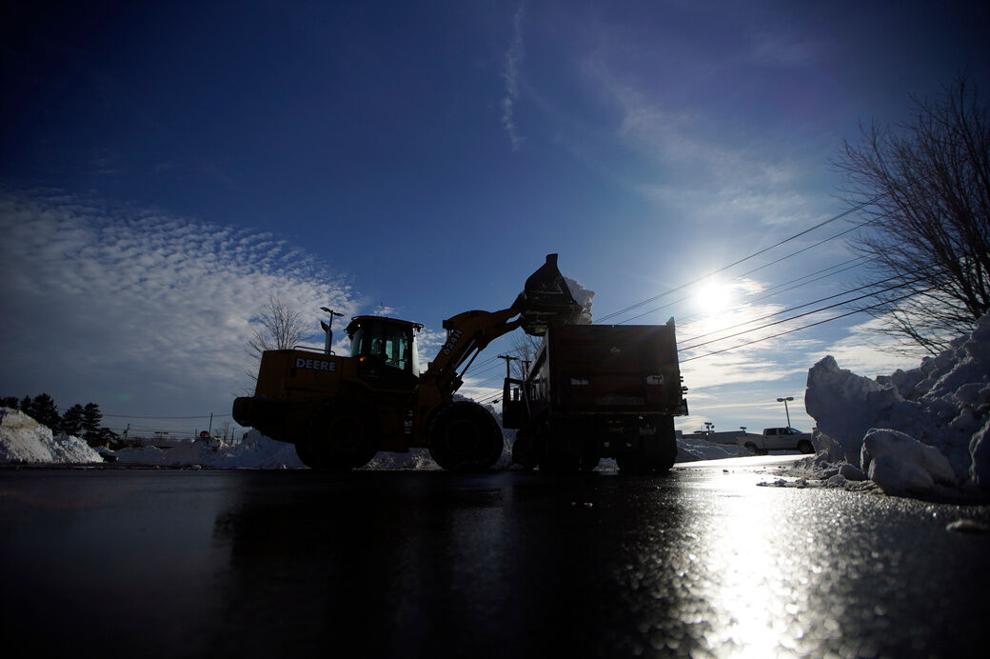 Paul said that over time the lake will likely freeze less often, causing more chance for lake-enhanced snows. And with the current weather warmup, the lake will remain wide open this winter season for some time, he added.
Although Lake Erie is warmer than it would typically be at this time of the year, on average it does not develop significant ice cover until the first or second week in January and usually freezes over by the third week in January, Niziol said.
However, even when the lake freezes, cold air across the lake can still produce lake-effect snow, Kenyon said. For example, in January 2019, there was a mild blizzard in Erie and Genesee counties and cracks in the lake ice produced lake-effect snow during it.
Buffalo and state officials have been under scrutiny for how they responded to the December blizzard, with some people citing a lack of proper equipment and efficient use of resources and a less-than-timely implementation of driving bans. A better prepared and more coordinated response, they say, could have prevented at least some of the deaths attributed to the storm.
Erie County Executive Mark Poloncarz was critical of the city's efforts to get streets plowed and said he had begun talks about the county eventually taking over snow removal in Buffalo if a storm called for it. The City of Buffalo has said the New York University Robert F. Wagner Graduate School of Public Service will review the city's blizzard response and make recommendations for the future.
Paul said the city needs to spend more money on heavy equipment, despite budgetary constraints, because lives are at stake during these types of storms. 
"We have this reputation that we can handle the snow but some of that is a myth," Paul said. "I don't know where the money is going to come from but if these storms are going to happen more often and we know that they could be potentially as deadly as this one, we need to have better resources."
Although there's been significant improvement in the communication that now occurs between the National Weather Service and municipalities, Niziol would like to make sure the message is better sent just how dangerous certain storms can be. There were several days of warnings from the National Weather Service before the 2022 blizzard, including calling it a "once-in-a-generation storm," but he'd like to see emergencies declared beforehand for major winter events like there are for some tornadoes.
"It's very disconcerting to see that so many lives were lost in this storm," he said. "This was a blizzard on steroids. Trying to communicate that information through a weather headline is a tremendous challenge."